Why the UK needs a Young Academy
By Adrian Smith, President of the Royal Society
5 August 2022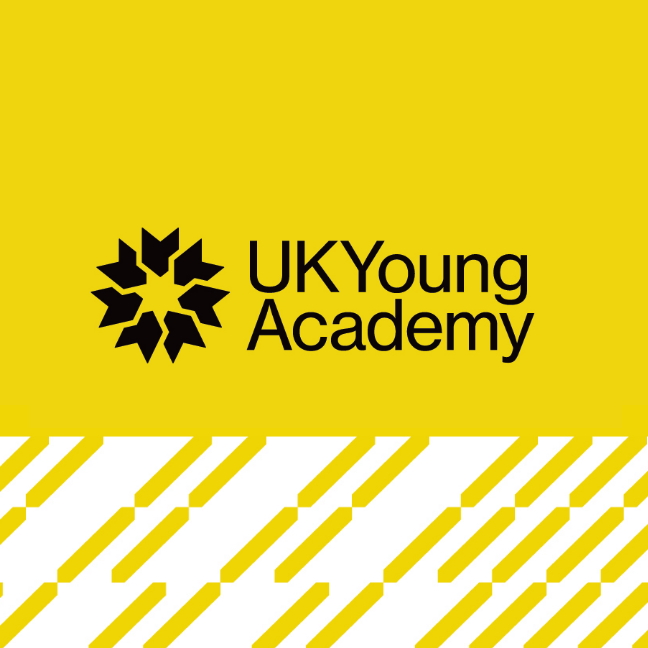 We live in particularly challenging times. But we also live at a time when we have the capacity to meet, or even overcome, the challenges we face. To do this, however, we will need the help of the brightest and the best.
Tapping the energy of those who are currently in the early stages of their careers – is vital. They have ideas and talents that are too often overlooked, yet they are also the people who will pick up the mantle to bring about change in our world as they become the leaders of tomorrow.
Fortunately, there is a movement that is already doing this – the Young Academies. Since the first one was formed in Germany 22 years ago, an expanding network of Young Academies have emerged around the world. There are now over 50 national bodies and a number of transnational ones. Together they offer their members the opportunities they need to make a difference to the societies they live in by sharing knowledge, supporting one another and working together on issues that matter.
In June 2022, the UK Young Academy began accepting applications for its first members after being launched with the support of the Royal Society and six other senior partner academies, the Academy of Medical Sciences, The British Academy, The Learned Society of Wales, The Royal Academy of Engineering, The Royal Irish Academy, and The Royal Society of Edinburgh.
It is our hope that the UK Young Academy will attract the most talented researchers, innovators, clinicians, professionals, academics and entrepreneurs from across the fields of science, business, engineering, the arts, education and medicine. They will then decide what issues and problems they want to tackle, and by working and speaking together, it will give them a voice that cannot be overlooked.
What is a Young Academy?
The Young Academy movement was born from a series of discussions by young scientists and researchers at the World Economic Forum in 2008 and 2009. The Global Young Academy was then officially founded in Berlin, Germany, in 2010.
Members tend to be in the early years of their career, but have already begun to demonstrate their ability to produce outstanding work. Most memberships tend to range in age from their mid-20s to their early 40s but aspiring members should not be limited by that as careers take many different pathways with career breaks and experience of other careers bringing their own qualities.
The UK Young Academy is looking beyond traditional academic disciplines to welcome members from a wide range of professions and sectors, from the humanities to the arts, innovators to entrepreneurs. The hope is to produce a truly multidisciplinary organisation that can look at the issues of the day from many different points of view.
Yet there are also some important values that underpin the activities of all Young Academies, no matter where they are or who their members are.
These include a commitment to excellence by ensuring all work they do is of the highest quality it can be and using the best, knowledge-based evidence. This work, and Young Academies themselves, need to be transparent, with open, and unbiased processes. Young Academies are also inclusive places that encourage equality and diversity among its members, and strive for it in wider society. All of these contribute to another key value – integrity. To make a credible contribution to global issues, Young Academies maintain a strong reputation by having high standards of honesty and ethics.
This all helps to increase the impact that Young Academies have on the wider world. They engage on matters of national and international policy, tackle challenges faced by those in the sciences, arts and humanities, and promote engagement with the whole of society.
Through the years Young Academy members have championed the removal of access to scientific research by promoting strategies that encourage open science. They have searched for ways to make research more sustainable. They have published statements on human rights issues and supported at-risk academic refugees. They coordinated the translation of official guidelines on Covid-19 into other languages and dialects to ensure they could be easily understood.
Young Academies have also offered their members enormous opportunities to meet with other talented, highly motivated people from outside their own areas of expertise. They have allowed them to work with other institutions and policy makers. And it has helped them take their careers in new directions.
But perhaps most of all it has given them a voice that is heard. Roula Inglesi-Lotz, co-chair of the Global Young Academy and former co-chair of the South African Young Academy of Science perhaps summed this up best: "Think of someone whispering, then someone talking, someone singing and finally a full stadium of many people singing their favourite song loudly. That is my view of a Young Academy."
How to apply
We are looking for people who want to take their own expertise, skills and enthusiasm beyond their own field of work. They should be passionate about influencing wider issues and making a difference in society. If you want to collaborate with like-minded people from a range of different disciplines and professions, to build new skills and be part of a network that is trying to improve the world we live in, then I would like to encourage you to apply through the link below.
I would also appeal to organisations, institutions and those further down their career path who work with or know anyone they believe could benefit from and contribute to the UK Young Academy to encourage them to apply.