Nguyen T. K. Thanh
A co-founder and alumni of the Global Young Academy and Founder and Chair of the Advisory Board of the Vietnam Young Academy.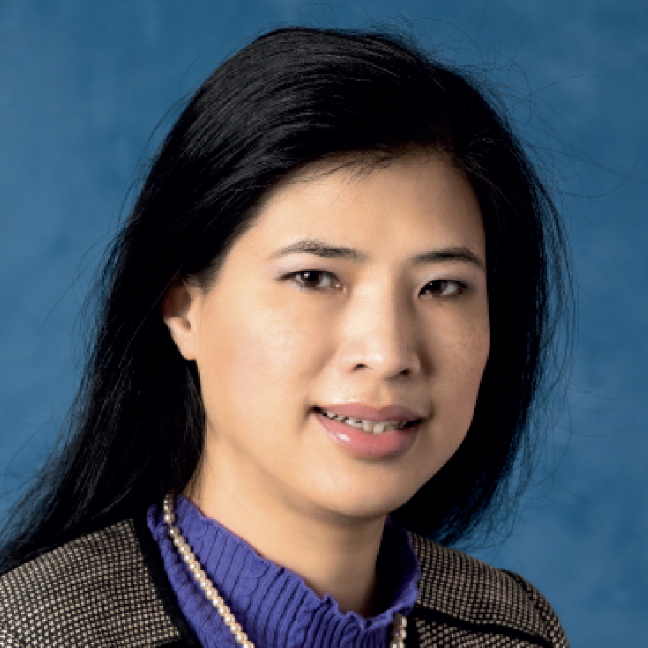 It was incredibly exciting for me to be among other young people who want to make the world a better place. My own desire to help other people was what led to my own involvement with Young Academies for nearly 15 years. And it has been wonderful to be part of this international movement as it has grown and evolved.
In 2008, I was put forward to represent the UK at a meeting in China of "New Champions", organised by the World Economic Forum. The discussions there led to the idea of establishing a Global Young Academy. When the Global Young Academy was launched in 2010, I became one of the founding members. For me, it was a unique opportunity to mingle with other young researchers and talk about global challenges in an interdisciplinary way. It was, and still is, a melting pot of interesting, exciting and intelligent people, who are from so many different fields.
I was in my mid-thirties at the time, and I realised that a lot of the people I met in China and through the Global Young Academy had not been as lucky as I had been in my career. I have spent my academic career in the UK, but I come from Vietnam, a developing country. There are researchers, in my home country and other developing countries, doing great work but who worry daily about where their family's next meal is going to come from. After I finished my five-year membership at the Global Young Academy, I founded the Vietnam Young Academy. One of the main reasons was to help Vietnamese early-career researchers in Vietnam and around the world. There is a huge wealth of knowledge among Vietnamese researchers, but their potential is not fully tapped into. But since 2014, the Vietnam Young Academy has grown in reputation and influence and the 4th Worldwide Meeting of Young Academies was hosted by the Vietnam Young Academy in 2019. Discussions from this meeting launched the Declaration on the Guiding Principles of Young Academies with input from many Young Academies from around the globe. Since establishing the Young Academy, there are many more initiatives for young Vietnamese researchers.
There is no doubt that my involvement in the Global Young Academy has given unique opportunities and a platform that I would not have had otherwise. The networking opportunities that were available are also undeniable. I work on nanomaterials at University College London, so was well used to mixing with people in my own field, but the Global Young Academy has allowed me to work with those from other areas, that I would have not encountered.
There were also less tangible benefits – the experience I received helped me gain confidence getting involved with international issues at a global level. It was a crucible for forming leadership qualities that I use today in my current role, as the vice dean for innovation and enterprise in the Mathematical and Physical Sciences faculty at University College London.