Peter McColl
Member of the Young Academy of Scotland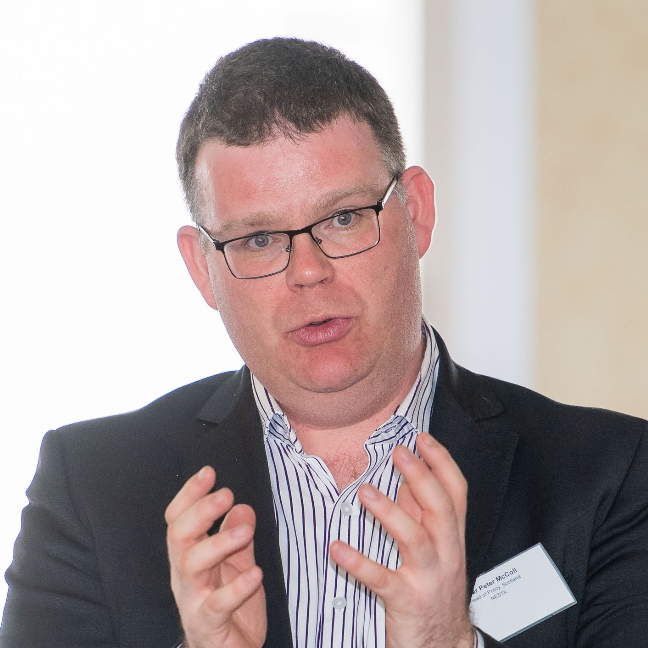 Being a member of the Young Academy has really helped me to develop my understanding of how we can create a better society. One way of doing this was through a project with Young Academy colleagues that has developed a Charter for Responsible Debate, aimed at tackling the often toxic culture that gets in the way of constructive public debate. By engaging with citizens and decision-makers we were able to identify the roots of the problem and propose a way out of this dangerous situation. This was both timely and extremely rewarding. It brought insights from philosophy, theology and classics together with my experience of politics and public policy to create a document that has already had a significant impact in transforming public debate in Scotland.
As a member of the Young Academy of Scotland, I have been able to meet some extremely interesting people and I hope I've contributed as much to their understanding of the world as they have to mine. Along the way, I've also made really good friendships – there's something particularly rewarding about meeting people at the same stage of career as you and not having to worry about competition with them, just being able to form relationships and share what's important to you. I also have the ability now to draw on a wide range of expertise that is useful to me professionally in my role when I lead the policy and research work for Nesta in Scotland and in my current role leading The Consultation Institute's Scottish work. Some of the connections I've made have led directly to work, so that's not something to be sniffed at, but I think the friendships are more significant.
Many of the things I've been involved in have been of real significance and that has been really helpful in developing my portfolio. I was privileged to be able to join the Royal Society of Edinburgh's Post-Covid-19 Futures commission, which had among its members a University Principal, senior civil servants, journalists, and many other influential people. My own contribution to the Commission was to bring the sort of insights that very senior people often don't get, and to help them to understand the value of participation and engagement with citizens. The result was a very engaged piece of work that has had a real impact on Scottish public life.
I've also learned new skills in my time with the Young Academy of Scotland. I was involved in the thinking work behind the new Young Academy of Scotland strategy for the 2022-26 period, which allowed me to get a deeper understanding of working with multi-disciplinary teams, and bringing people with me in developing that strategy. We don't have much of a hierarchy in the Young Academy, so it needed to be very inclusive, and I think that was a really good learning experience.
It's been really great to share my experience with a wide range of people through the Young Academy. I hope that's helped them to make their work more engaged, relevant to the public policy process and opened some routes to impact. With things like the Post Covid Commission and the Responsible Debate Charter I feel like there's been a real change in Scottish public life, and we've made a difference.