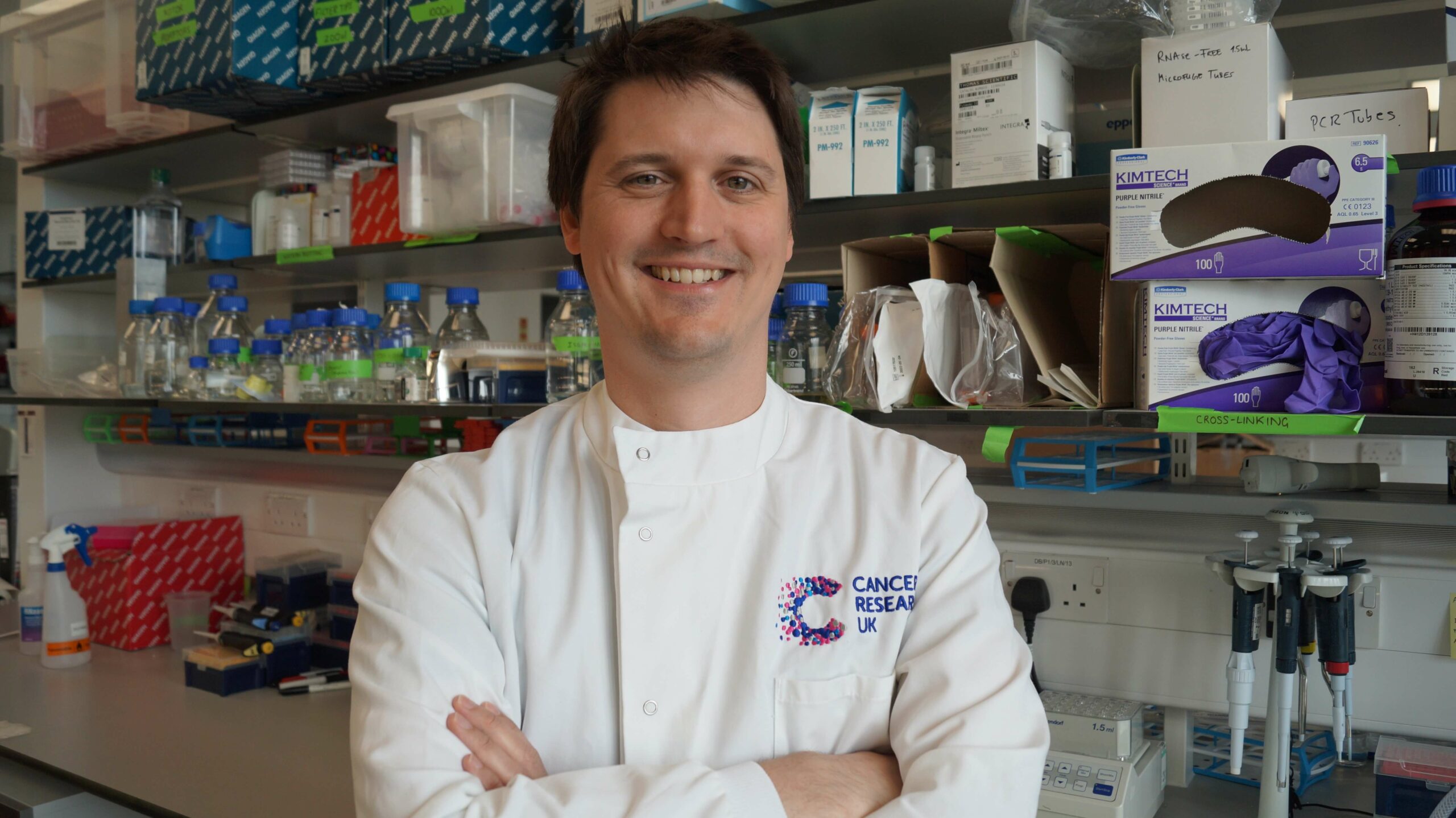 Biomedical sciences
Andrew Holding
Member since 2023
Occupation:

Lecturer
at

University of York
Email address:
andrew.holding@york.ac.uk
Phone number:
(+44) 190 432 8700
I see the Young Academy as an opportunity to promote evidence-based policy and unlock the societal benefits that scientific achievements can bring.
Bio
Andrew Holding is a cancer-focused academic and award-winning science communicator. He leads a research team at the University of York. Together they look to understand the impact of steroid hormones on cancer patients. This research is hugely important because steroid hormones are both produced naturally by the body and are essential medications to treat the symptoms of cancer.
Andrew combines his research with a passion for public engagement, covering everything from sharing the latest findings directly with patients to on-stage events. At the heart of everything is a desire to connect and engage with wider audiences. He has won multiple awards for his work and appeared on TV and radio sharing his enthusiasm for science. With over a decade of involvement in science communication experience, Andrew has grown his audiences and picked up a wide range of skills along the way that he loves to share with others.
Interests

AI (Artificial Intelligence) and data

Climate change

Critical thinking skill development in education

Cross-cultural and international education

Engaging under-represented audiences

Evidence based governance

Long-term health conditions

Open data

Public Health messaging

Research culture

Research translation