Roula Inglesi-Lotz
Global Young Academy co-chair and former South African Young Academy of Science co-chair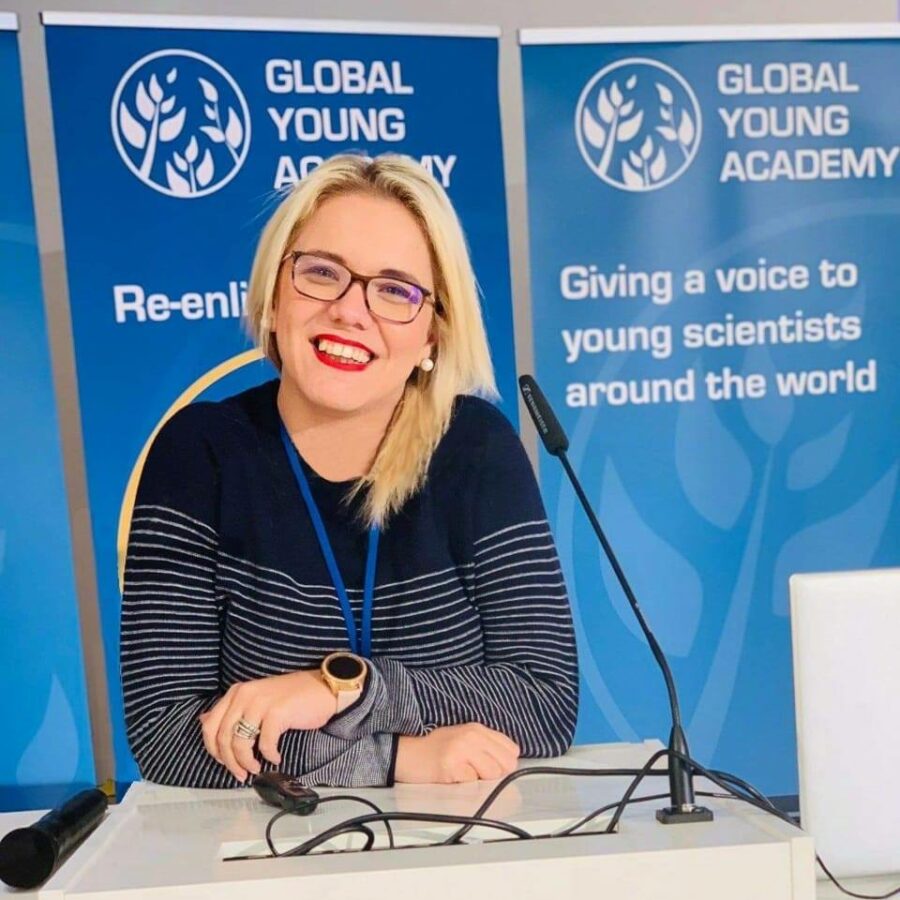 Think of someone whispering, then someone talking, someone singing and finally a full stadium of many people singing their favourite song loudly. That is my view of a Young Academy. We have higher potential and more opportunities to make a real difference when we work together.
Becoming a member of the South African Young Academy of Science enhanced my networking opportunities within the scientific community of the country. I got to engage with other scientists as well as science policymakers.
If you think of Young Academies as a form of academic citizenship, there is a principle that I came to adopt: the more you give, the more you receive. Within the South African Young Academy of Science, there are two projects that I keep in my heart and will continue for the years to come. Both of them moulded my way of thinking and inspired me for the future.
The first one is their PhD Blog, which I led for 2.5 years as its editor. Through my involvement there, I got to meet interesting PhD students, act as a channel for them to voice their challenges, successes and thoughts, as well as promote the work and ideas of my fellow Young Academy members.
Next, during the first months of the Covid-19 pandemic, the South African Young Academy of Sciences acted to coordinate the translation of official information and guidelines to stop the spread of the virus into a number of local and international languages and dialects. It was a clear demonstration of how we can make an impact on society and it filled a simple gap in science communication at a time that was crucial. With the help of the network of Young Academies we were also able to spread the message to the world.
Being a member of Young Academy also encouraged me to do my own work, and promote it, in ways that can have wider impacts on society. All of my activities within Young Academies have also had an underlying lesson in leadership skills – something that is beneficial to all early-career scientists and professionals hoping to become multipliers to the future.