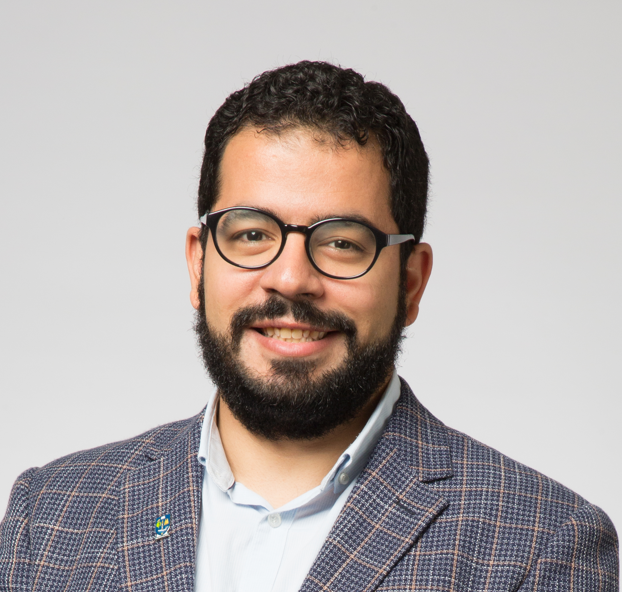 Engineering
Ahmad Taha
Member since 2023
Occupation:

Lecturer and Assistant Professor
at

University of Glasgow
Email address:
ahmad.taha@glasgow.ac.uk
'Talent wins games, but teamwork wins championships' - The UK Young Academy provides a platform to build multidisciplinary teams to work towards a better future.
Bio
Ahmad Taha is a Lecturer in Autonomous Systems and Connectivity at the University of Glasgow. He is Endorsed by the Royal Academy of Engineering as an Exceptional Promise under the Global Talent scheme, a Fellow of Advanced Higher Education, and one of the first four UKCGE recognised Associate Supervisors. He has 10 years of experience working in Higher Education, delivering teaching in Egypt, the UK, and China, with a research output of 25+ publications in reputable high-impact factor journals and international conferences and is supporting/leading multiple projects equating to a grant income of over £500k from funders including EPSRC, Innovate UK, and Scotland 5G Centre. Dr Taha received a dual B.Sc. with Honours from MSA University in Egypt and the University of Greenwich in the UK, in 2012. He completed his M.Sc. degree, in Embedded Systems, in 2014 and his PhD in "Use of Persuasive Technology to Induce Pro-Environmental Behaviour in Clinical and Non-Clinical Areas of Hospitals" in 2020, which was partially funded and in collaboration with Medway NHS Foundation Trust in Kent.
Interests

'Green' energy

AI (Artificial Intelligence) and data

Better funding for early career researchers

Climate change

EDI process improvements

Health data digitisation

Interdisciplinary research opportunities for early career researchers

Open data

Societal impact of research

Sustainability