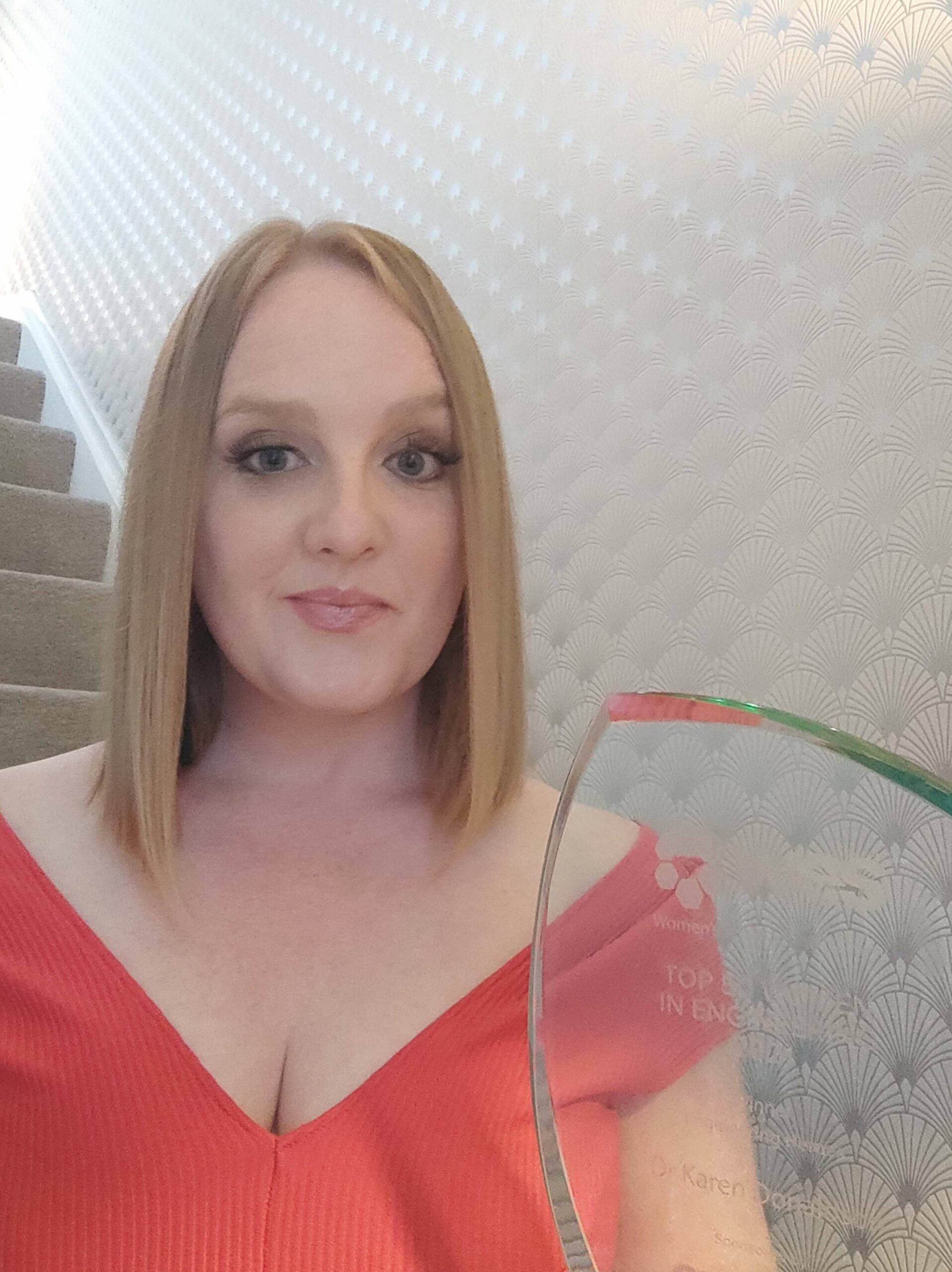 Robotic engineering
Karen Donaldson
Member since 2023
Occupation:

Project Manager
at

The National Robotarium
The Young Academy helps me create networks with intelligent, likeminded people. I always strive to advance myself and technology, being a member will support these goals.
Bio
Karen is an engineering physicist, her research is internationally recognised through publications in journals across several disciplines. She is educated with BSc (Hons) Physics, MSc (Merits) RF Engineering and PhD Plasma Physics.
Karen is a Project Manager at The National Robotarium. Previously, she was the Academic Lead of the Robotics SuperLab, University of Edinburgh. Here, Karen worked on Connect-R to develop an industrial-scale self-building robotic system to provide access in hazardous environments as well as researching for the ORCA Hub.
Prior to this, Karen worked in SMeSTech, University of Strathclyde. Here, her research included a mobile robotic system for agricultural/space exploration and a connector for robotic manipulation of payloads in space missions.
She is a registered STEM Learning UK ambassador. Recently, she completed the European Crucible and has been awarded as a finalist Top 50 UK Women in Engineering 2020 and winner Top 50 UK Women in Engineering 2021.
Interests

Critical thinking skill development in education

Cross-sector skill sharing

Education, ages 5-11

Interdisciplinary research opportunities for early career researchers

International engagement

Sustainability

Young women in STEM